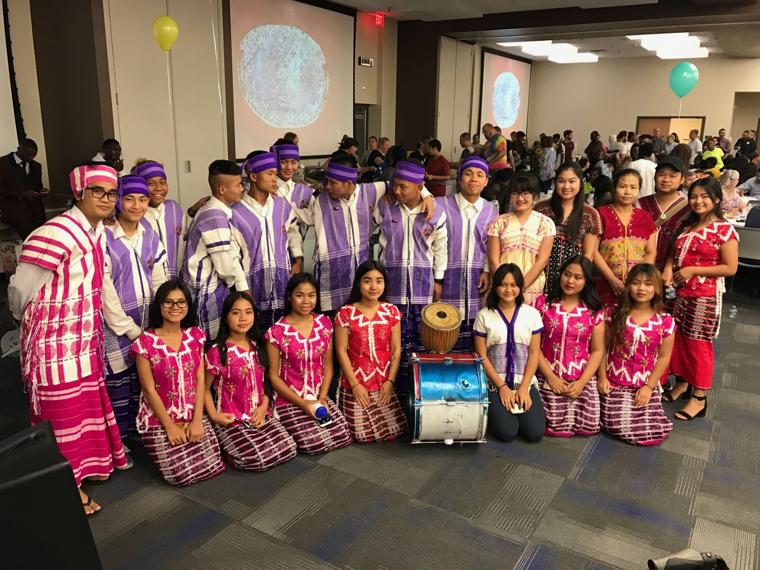 With Urdu poetry, Syrian sweets, Phoenix refugees share immigrant culture
On the evening of June 23, the Balsz Community Center in Phoenix was filled with the smell of injera bread, the colorful ensembles of Karen dancers and poetry, and rap in at least four languages. It was part of Many Voices and One Humanity, the last in a series of events held throughout the week as part of World Refugee Day Phoenix.
First celebrated in 2001, World Refugee Day was created by the U.N. to commemorate the strength, courage and perseverance of refugees. While these are challenging times for the growing number of displaced people both in the U.S. and abroad, the Phoenix event had a celebratory feel.
The lobby and hallway leading to the center's main hall was lined with tables bearing jewelry or homemade soap from refugee artists and entrepreneurs. Other tables held information from some of the event's sponsors, such as the Safed House, the International Rescue Committee, Helping Hand for Relief and Development, and the Welcome to America Project.
Manning one table was Susan Assadi, who founded and runs the Safed House with her husband, Sami, who is a Palestinian refugee. The nonprofit provides a welcoming and culturally sensitive space for refugees and recent immigrants to share their stories.
Assadi's decision to work with refugees was influenced by her family's brand of socially conscious Judaism, in addition to her husband's experience as a refugee. Her grandmother's efforts helping Jewish refugees in Paris emigrate to the U.S. in the 1930s was another important source of inspiration, as was her own parents' work with nonprofit agencies and foundations.
She was excited to be able to connect with so many organizations serving refugee and immigrant communities, in addition to connecting with so many refugees who could potentially benefit from her services, such as role-playing activities designed to identify and fill in gaps in knowledge of American customs and social norms.
The Welcome to America Project currently shares space with PCs for Refugees, a local nonprofit that refurbishes old computers and gives them to refugees. PCs for Refugees receives donations from synagogues around the Valley, including Temple Chai and Temple Kol Ami.
Read the full article at JewishAZ.com